Genevieve Jazz welcomes you!
SWING  *  JAZZ  *  LATIN ... and MORE!
#Click the 'Play' button at the bottom of this homepage to hear the GENEVIEVE JAZZ SAMPLER audio,
including tunes "All Of Me", "Take Five", "Sway" --- and many more!
GENEVIEVE JAZZ,  an accomplished combo, brings live jazz to the historic music scene of Chicago.   This versatile group is  accepting bookings at select live Music Venues, and for private parties, corporate events and festivals.
Elegant vocals by GENEVIEVE - delivered in FIVE different languages -  harmonize together with the versatile sounds of keyboards, saxophone, bass and percussion.  The musical repertoire includes charts of classic jazz greats, torch songs and show tunes.
 You are invited to check out the music, and to sign up for the mailing list.  And do not forget to let GENEVIEVE JAZZ into your lives soon for musical success to your event! 
Thank you.
Visit and "Like" us on Facebook!
Beginning in January, Genevieve Jazz will be performing only for private parties, special events, dance clubs; etc.  We want to thank all our loyal supporters who have come out to hear us over the past 3 years.  We also want to thank the venues who have continually booked us to perform for your customers.
For further information please contact Genevieve at: vocameviva@yahoo.com, or Steve at: Steve.meisinger@me.com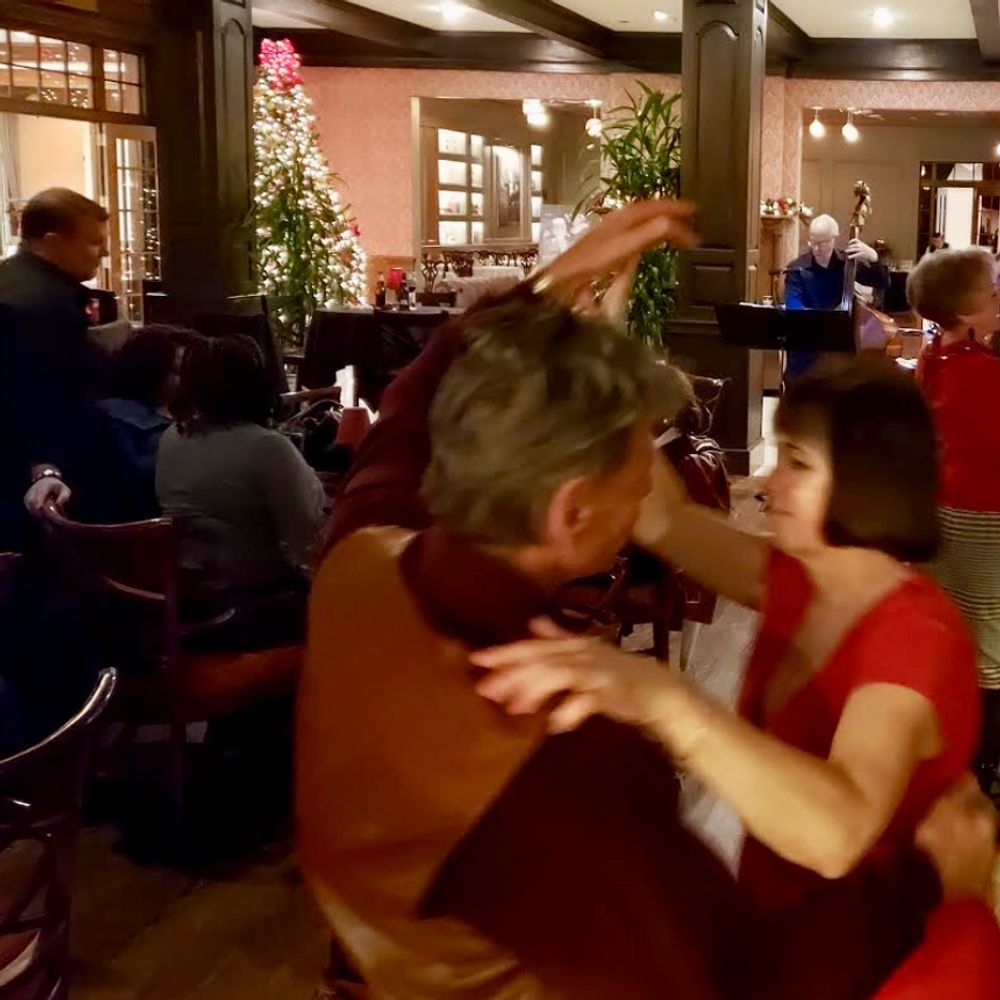 We want to thank the Drake Hotel Oakbrook for having us monthly for the past 3 years.
The crowd is always enthusiastic and the staff wonderful to work with .
"

I like this. You're very portable. I can't wait to hear it!"
— Steve Sanders, WGN Channel 9